Beautiful gifts.
Frohe Weihnachten - Joyeux Noël - Merry Christmas for all of you.
At Atelier Chardon Savard fashion design and styling school, we are training our students to devellop their own personality, to increase their knowledge in the field of fashion, design and the arts, to experience and master the indispensable know-hows of the fashion industry. 
With a trained team of teachers and various experts in their field to support each step of the learning process, our experienced staff is constantly guiding and following  our students through the various projects, courses and experiments they have to complete.
News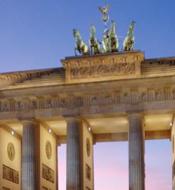 Atelier Chardon Savard opens in Berlin
Atelier Chardon Savard and hKDM University open Fashion Design course in Berlin.