At Atelier Chardon Savard, fashion design and styling school founded in 1988 by Cyrille Chardon and Dominique Savard, the atmosphere feels like a research laboratory, full of life and teachings. Creativity is the core goal for the school's staff and students. In fact, « Creativity can be taught and learnt » is the school's basic principle.
Developing and mastering the creative process
The Atelier Chardon Savard teaching methods favour and demand intuition and audaciousness. Far from classic academic systems, the staff constantly prompts, triggers and polishes the student's own creative process. The taste for discovery is highly encouraged together with zealous vivacity. In all of the school's courses and programs., Innovation in fashion is the goal we are constantly pursuing in a climate of liberty of mind demanding much rigor and accuracy in the execution of tasks.
Based in Paris, Atelier Chardon Savard values what has made the City of Lights the world capital  in the field of creative fashion. In this perspective, fashion constitutes a field of research which, by definition, remains always on the move. It could be defined as a language in constant motion. In fact, it represents an expression of the present time, in a nonstop flowering process. Fashion designers and stylists are constantly inspired by their times to  create designs which contribute to aesthetics in lifestyle.
All along the various courses and programs, as well as after graduation, students and former students benefit from the school's key network of fashion companies and professionnals.

Paris campus
Inside the walls of a 19th century printing works unit, the main building of the school is situated in the heart of the Oberkampf neighbourhood, right in the center of Paris. On 4,500 square feet, the campus comprises various workrooms equipped with sewing machines, knitting machines, mannequins, cutting tables, easels for painting and sketching, design rooms,… Students can experience, in this industrial environment, all knitting and sewing techniques as well as practice graphic design on computers (last generation Apple desktops).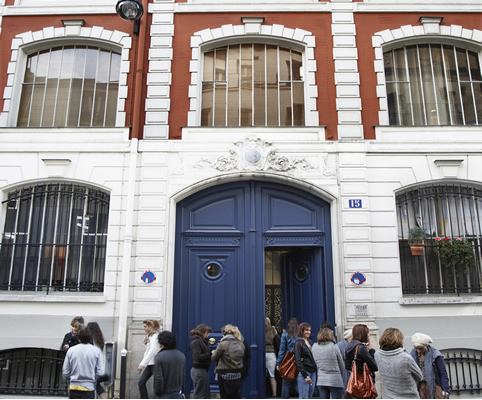 Nantes campus
This branch of the school is situated in the historic heart of this Western part of France metropolis. Two hours and a half only from Paris by train, the city of Nantes provides a safe and connected environment to study fashion design in a family-like atmosphere. The development of the Internet, paired to growing requests coming form the departments of Normandy, Brittany, Loire, Poitou-Charentes,and even Aquitaine regions, have led the fouders of Atelier Chardon Savard to open a branch in this very connected city which provides serene surroundings. Opened in 2010, the first three promotions have crowned with success this option.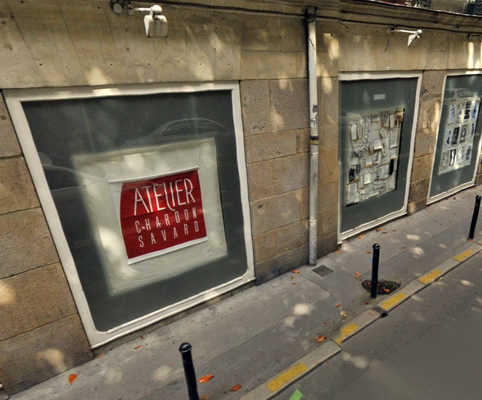 Berlin Campus
In recent years Berlin has developed into a vibrant fashion metropolis. The city is full of great ideas, big brands, unique people and crazy moments. No city flirts more than Berlin and no city is more open than Berlin. That's why the Atelier Chardon Savard decided to open a campus in Berlin. The Berlin Fashion Week was of course another reason. It draws fashion lovers, organizers, designers, buyers and media from around the world to the metropolis every year. Together with the Hochschule für Kunst, Design und Populäre Musik Freiburg University of Arts and Applied Sciences (hKDM University), the Atelier offers an accredited fashion design course with a Bachelor degree. Our beautiful studios in the Kreuzberg district of Berlin, will soon be filled with tailoring tables, sewing machines and tailor's mannequins. You can start studying in English from September 2017 onwards.