Events
Events and Workshops
Atelier Chardon Savard offers a variety of exciting and informative events, both online and at our campuses.
Fashion Design workshop: Drawing with music
16 JUL 2020 • ONLINE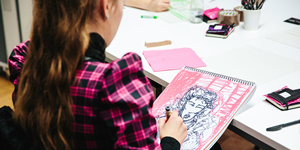 Get tips and tricks to develop your creativity in fashion design by blurring the lines between music and visual arts. Prepare to be surprised how the music will move your brushes and pens!
Fashion Design workshop: Design your creative portfolio
4 AUG 2020 • ONLINE
Discover how to design your creative fashion portfolio professionally and get useful tips and tricks. Together we will optimise the contents of your portfolio and give you new ideas for the presentation of your work.
Fashion Design workshop: Upcycling shirts
20 AUG 2020 • ONLINE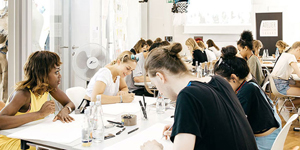 Learn how to extend your fashion creativity in this workshop where you will upcycle two old shirts and develop a brand new design.