We are here for you
Choosing a study course is a decision of a lifetime. Naturally, you'll have a million questions about what kind of degree you want to earn. And that's good. We are here to answer all of your questions. We are happy to accompany you through the entire application process and help you create your application portfolio. We want to help you develop your personal perspectives. We are open and understand that everyone is unique and have distinctive needs and questions. So, do not hesitate to ask the questions that are important to you.
Please get in touch if you have any questions.
Telephone
You can call us between 10 a.m. to 6 p.m. Monday to Friday.
Germany
+49 30 20215120
Worldwide
+39 37 55 67 43 55
(Phone & WhatsApp)
Request a callback
You can make an appointment to chat with us by telephone, where we will call you back at your preferred time.
https://www.atelier-chardon-savard.de/en/appointment-booking
Email
Or simply send us an email to international@macromedia.de.
We look forward to hearing from you.
Berlin Campus Address
Atelier Chardon Savard
M33 Höfe, Mehringdamm 33
Building 2, 1st floor
10961 Berlin-Kreuzberg
Germany
Just drop by and take a look at our studios, take a picture and get an idea of what it's like to study here, check out the atmosphere and meet the people. We don't mind if you bring you kebab or currywurst along for the ride. 
If you are applying from abroad, we would be happy to schedule an individual online session with you, your friends and family. 
Information Offices Abroad
Where are you from? Come, meet us in your country. We have information offices in the following countries: 
Iceland, Reykjavík 
Ms. Þrúða Jónsdóttir Lingó, Síðumúli 33 108 Reykjavík
info@lingo.is
    +354(0)5622220  
Israel,

 Tel Aviv
Mr. Erez Ovadia VIPloma, 11 Bavli st.,Tel Aviv
info@viploma.co.il
+972(0)508531441  
Italy, Milan
Ms. Susanna Carlotta Valle Macromedia University Information Office c/o Talent Garden, via Arcivescovo Calabiana 6, 20139 Milan
international@macromedia.de
  +393755674355    
Sweden, Stockholm | Gothenburg | Malmö 
Mr. Lars Garvik Study Abroad Östra Larmgatan 1, 1tr, 411 07 Göteborg
info@studyabroad.se
    +46(0)31151090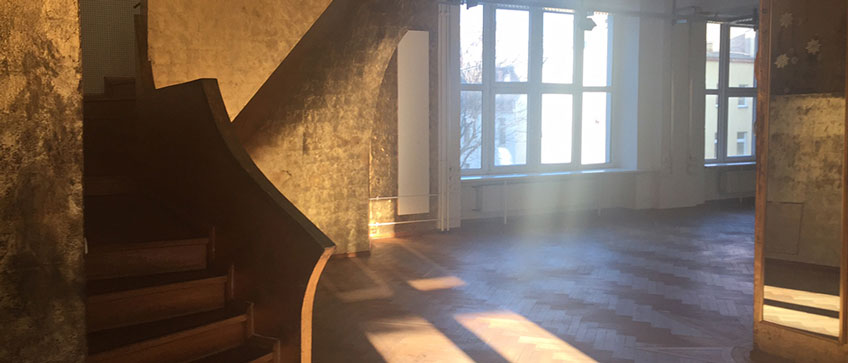 Getting to us with public transport
Take the U6 or U7 subway line to the Mehringdamm station, exit at Gneisenaustraße. From there it's just a few meters to the campus.
Getting to us by car
Take the A100 motorway to the Tempelhofer Damm exit. Then take the B 96 in the direction of Mehringdamm 33 (in the direction of travel on the right).
Getting to us by plane
From Schönefeld Airport (approx. 40 minutes)
Take the X7 express bus to Rudow station. Then take the U7 subway line (heading to Rathaus Spandau) to Mehringdamm station, exit Gneisenaustraße. From there it is only a few steps to the campus.
From Tegel Airport (about 40 minutes)
Take the 109 bus to Jakob-Kaiser-Platz. Then take the subway line U7 (heading to Rudow) to the Mehringdamm station, exit at Gneisenaustraße. From there it is only a few steps to the campus.
You see, all roads lead to Berlin :)
Status: December 2016, subject to change.